Howzit!
I have been reading the forum posts for some time now and decided it is time to contribute...
I am a mechanical engineer with a passion for SA military history. My main field of interest is the military aspects of the Boer republics with a special intrest in the artillery, especially the "Oranje Vrijstaat Artillerie Corps". I am a collector, amateur historian and re-enactor. Here are a couple of my Victorian era Boer impressions:
Great Trek Pioneer, 1835-1845:
Free State-Basutho Wars, 1858 & 1865-1868:
Transvaal War of Independance, 1880-1881: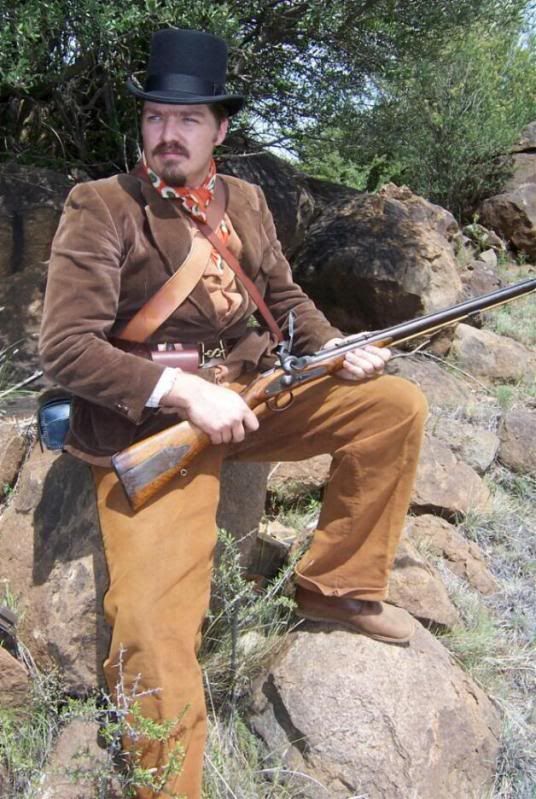 Anglo-Boer War Burgher, 1899-1902:
Free State Artillery Corps Signaller, 1899-1902:
I am also busy assembling a Boer War British infantry and artillery impression, Boer War Transvaal "Staatsartillerie" as well as a Zulu-War artillery uniform.
Apart from the above I also do re-enatment of the SA campaign in German South West Africa (1914-1915), WW1 German Pioneers and WW2 German Kriegsberichters.